Call the show at (800) 246-8751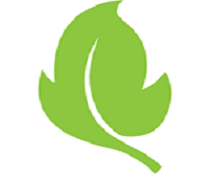 Our story begins in the early 90's with a young physician named Dr. Douglas Howard, who was concerned about keeping his family and patients active and healthy. All of Dr. Howard's research and experience pointed to one major issue, which if solved could decrease many of the terrible health conditions on the rise. He found a major problem with our nation's diminishing health is that people are nutritionally starving themselves while overeating empty foods.
Show Links:
---
"Douglas Howard was born to be a doctor." - Dr. Roger Bond
Dr. Howard has been keenly interested in health care since the young age of 14 when he began working at Pioneer Memorial Medical Center in St. George, Utah, USA. At 15 he was employed at Sunrise Hospital & Medical Center in Las Vegas, Nevada, USA, as an orderly in nuclear medicine.
At age 16 he was finally a full-time employee working as an emergency room technician at Dixie Regional Medical Center in Saint George, Utah, USA. Avid in the pursuit of a medical career, Dr. Howard was even given a special waiver by the governor to receive his EMT certification before the age of 18.
That was just the beginning.
Dr. Howard's pursuit for knowledge has been endless. He studied Homeopathy in Germany, Chiropractic in the United States, and Medicine in Russia.
While in Russia, he studied both at St. Petersburg Pediatric Medical Institute (now Saint Petersburg State Pediatric Medical Academy) and at the Pavlov First Medical Institute (aka Saint Petersburg State Medical University) where he earned his medical degree. It was there he developed an intense interest in the correlation between food, lifestyle diseases, and the immune system response.
In 1996, after returning to the United States, he turned much of his time and efforts to researching the healing powers of food. Seeing successful healing through food at Pavlov University had inspired him. He began devoting more and more time to the new world of phytonutrition and its ability to enhance proper immune system function.
Dr. Howard has worked internationally on clinical studies and actively researched the effects of produce and phytonutrition on human health for more than two decades. He conducts ongoing research in phytonutrition and is frequently invited as a guest on talk shows, podcasts, and other media.
Education is Dr. Howard's passion. In the last few years, the focus of his work has shifted to sharing the incredible truth of what proper phytonutrition can do for our health.
Today, we benefit from Dr. Howard's research through lectures he gives across the country and throughout the world, as well as through the development of Balance of Nature's whole food products.