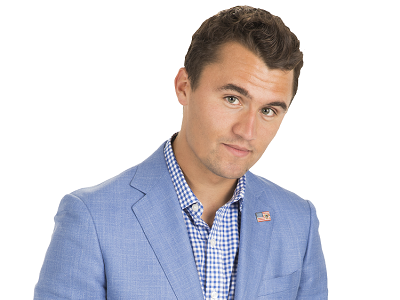 FINALLY! There's a new voice in the talk radio universe. He speaks the language of our nation's young people. He is hardcore conservative, and believes in the values of America. He is courageous, unafraid, and willing to take on this battle.
Show Links:
---
Thursday, May 6, 2021
---
A predominantly white Chicago suburb known for its "liberal activism" is preparing to take it amongst their "woke" selves to right the wrongs of the historic days of slavery. Evanston has a population of about 74,000 and is attempting to become the first American city to pay reparations.
The Associated...
---
CHARLIE KIRK IS BUILDING THE FUTURE OF AMERICAN CONSERVATISM.
Speaking the language of our nation's young people, Charlie Kirk is the next big thing in conservative talk radio! He was named to the Forbes "30 Under 30" list, is a best-selling author, and he's the Founder and President of Turning Point USA, the largest and fastest growing conservative youth activist organization in the country.