Call the show at (866) 660-5759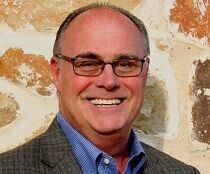 Weekdays 7:00am – 10:00am
A local North Texas favorite! Mark Davis continues to trade opinions with listeners on 660 AM The Answer. Mark Davis has become one of the most successful radio talk show hosts in America. More than thirty years hosting shows, with most of those years in North Texas, have established him as a foremost conservative voice both locally and nationally. Mark Davis is the premier North Texas conservative talk show host and Dallas Morning News columnist.
Show Links:
---
Mark Davis started as a news anchor and reporter at WKAZ/WQBE in Charleston, West Virginia from 1979 to 1981. From there, he went to WOKV in Jacksonville, Florida, serving again as a news anchor until launching a talk show in 1982. Next, he went to WHBQ in Memphis, Tennessee beginning in 1985, WMC in Memphis in 1989, WTKN in Tampa, Florida briefly in 1990, WWRC in Washington, DC 1990–1994. Since 1994, Mark Davis has been in Dallas-Ft. Worth, Texas and currently airs on 660 AM The Answer weekday mornings from 7:00am to 10:00am. On Fridays, from 2012 until the show ended in 2016, he hosted Bill Bennett's "Morning in America" from 6:00am through 8:00am (on KSKY as well) followed by his local show until 10:00am.
Davis was heard in national syndication with two shows, a Sunday three-hour broadcast from 1998-2003 and a two-hour weekday show which followed his local program from 2005-2007. The latter was produced mainly for ABC's satellite talk radio channel.
On July 3, 2008, his show was simulcast on C-SPAN 2. During the commercial breaks he addressed the camera and provided some behind-the-scenes insights on talk radio and the issues of the day.
On May 29, 2012, Davis announced he would be joining Dallas-based radio station 660 AM The Answer on June 4, 2012 in the 7:00am to 10:00am time slot.
From June 8, 2012 to the program's finale April 1, 2016, Davis was the Friday host of "Morning in America," a nationally syndicated radio program airing Monday through Friday from 6am to 9am ET. Morning in America was hosted by William Bennett Mondays through Thursdays. Moving forward, Davis can be heard filling in for various shows on the Salem Radio Network.