Call the show at 1-800-655-MIKE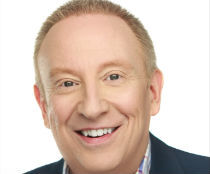 A blend of timely political commentary, compelling talk and terrific discussions on social issues and lifestyle topics.
Show Links:
---
Today's Show
Mike Gallagher is broadcasting live from the National Shooting Sports Foundation's Shot Show in Las Vegas! Biden hesitates to say 2022 election results will be legitimate if 'voting rights' bills not passed Biden commits to Harris as his 2024 running mate UK Lifts Almost All COVID Restrictions Biden complains that Trump intimidates GOP a year […]
---
Watch the Show
---
Wednesday, January 19, 2022
Seattle is using Covid relief funds to pay for apartments that will house homeless people in the city. Seattle is reportedly spending $50 million for this. Mike provides all the details! Is the homeless crisis a symptom of our society collapsing in real time?
---
Thursday, January 20, 2022
From Fox News, "Biden hesitates to say 2022 election results will be legitimate if 'voting rights' bills not passed"