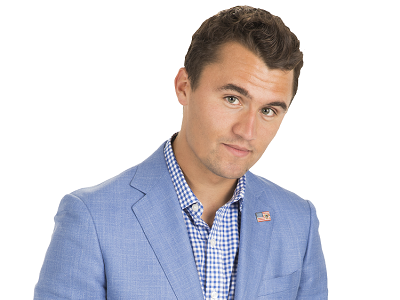 FINALLY! There's a new voice in the talk radio universe. He speaks the language of our nation's young people. He is hardcore conservative, and believes in the values of America. He is courageous, unafraid, and willing to take on this battle.
Show Links:
---
CHARLIE KIRK IS BUILDING THE FUTURE OF AMERICAN CONSERVATISM.
Speaking the language of our nation's young people, Charlie Kirk is the next big thing in conservative talk radio! He was named to the Forbes "30 Under 30" list, is a best-selling author, and he's the Founder and President of Turning Point USA, the largest and fastest growing conservative youth activist organization in the country.
---
Thursday, June 24, 2021
And for EVEN MORE—tune in to The Charlie Kirk Show LIVE on Salem Radio Network affiliates across the country, Five days a week from 12—3PM ET To listen ...
---
Fulton County, Georgia is knee deep in an election fraud investigation, and things just got murkier. RealClearInvestigations (RCI) has learned exclusively that "state investigators quietly broke the seal on one suspicious box and inspected the hundreds of votes it contained for signs of fraud."