Review: "Proven Innocent" a one-note drama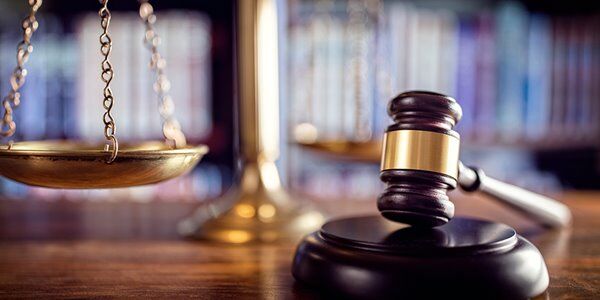 By John Hanlon
Although he's best known as a comedic actor, Kelsey Grammer oftentimes does great work in dramatic roles. He proved that as the manipulative mayor of Chicago in the short-lived television drama "Boss."
The new show "Proven Innocent" also features Grammer as a Chicago-based villain but this show lacks the excitement and surprises that kept Bossentertaining.
In "Proven Innocent," Grammer plays Gore Bellows. Bellows is a hard-nosed prosecutor bent on sending people to jail. He's so bent on prosecutions that he doesn't mind convicting innocent people on baseless charges.
The show's main character is one of those people. Rachelle Lefevre stars here as Madeline Scott, a lawyer who was previously convicted — alongside her brother — of murdering a childhood friend. Scott spent seven years in prison after Bellows prosecuted her in the courtroom and the press. After her release, she earned a law degree and became a leading attorney at the Injustice Defense Group, an organization that helps overturn wrongful convictions.
Now Scott's goal is to show the world how unethical Bellows truly is, especially now since he's running for attorney general of the state.
Scott is the inspiring hero and the show notes that time and again, showing her on a crusade for justice. The character, unfortunately, is one-note though and in the first two episodes, she's portrayed as an idealistic hero who swoops in to solve one case after another. When an early client decides to fight to overturn her conviction the courtroom, Scott clumsily notes "[Our client] is not fighting for her freedom and neither am I. She's fighting for her innocence."
In the first two episodes, she's able to overcome past convictions and free wrongfully-imprisoned individuals with few obstacles standing in her way.
The man behind those convictions is Bellows. With every one-note hero, there's oftentimes a one-note villain and Bellows is that villain. He doesn't care if an accused person is innocent or guilty. He cares about convictions. In fact, despite the fact that Madeline Scott and her brother Levi (Riley Smith) were eventually freed, Bellow still believes that Madeline is a killer.
The courtroom drama strives to be extremely serious but it also has a lightheartedness that comes across as silly. When Madeline appears in a courtroom representing Levi (who became a drug addict after his conviction), she's asked about how he pleads and she responds, "As always in our family, not guilty, your honor." Other courtroom scenes — including ones where Scott argues directly with prosecutors — feel clunky and unrealistic.
There's also a set of supporting characters here who all have their own little quirks or interests. One of Madeline's coworkers is Violet Bell (Nikki M. James), who hosts a podcast about their clients. That show has little to do with the rest of the program. It's seemingly just used for unnecessary exposition. Vincent Kartheiser (best known as Pete from Mad Men) also works for the organization as an enigmatic investigator who can seemingly inject himself into any situation that could help him solve a case.
The whole program feels like a traditional legal drama without the complex characters that make great dramas stand out. One of the great legal dramas of the last decade was "The Good Wife," which also featured a lawyer seeking to disprove public and private assumptions about herself in the courtroom. There was a depth to that show though and its characters that are sorely lacking in "Proven Innocent."
The idea of a drama focused solely on overturning wrongful convictions seems like a solid one but this one lacks the complexity to make the concept truly work.
"Proven Innocent" airs Friday nights on Fox.
Grade: C-